INFRARED DIGITAL AIR FRYER WITH STAINLESS STEEL, HEALTHY LOW FAT COOKING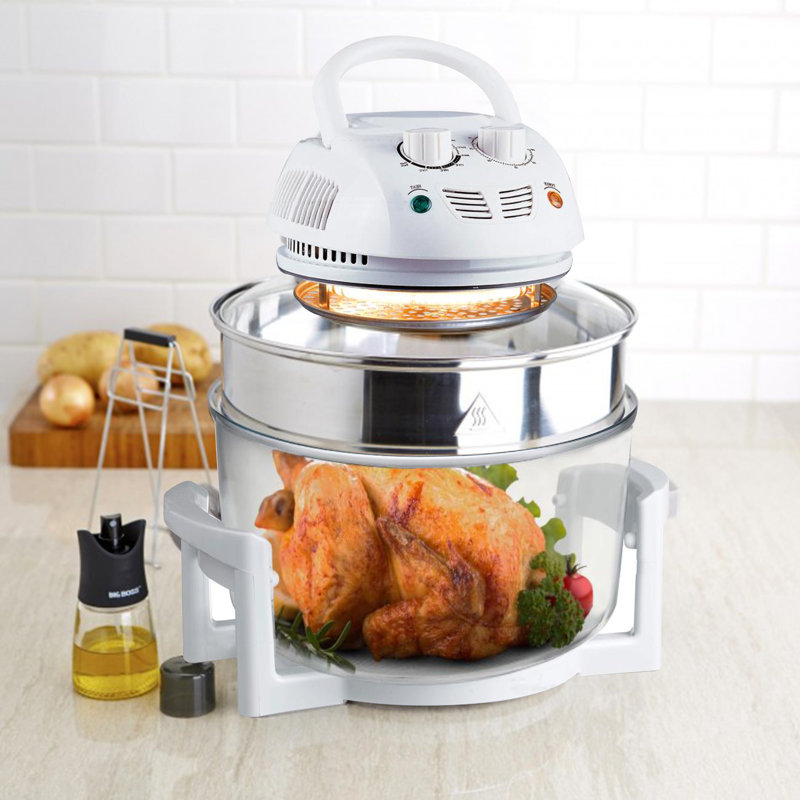 Prepares significantly healthier foods than traditional frying - stain resistant and easy-to-clean stainless steel cooking bowl. Rotary controls: adjustable time & temperature settings. Removable bowl for cleaning and serving, convection oven-style vortex fan. Safe for use on any counter / kitchen-top. Built-in safety: an automatic power-off feature. Prepare great tasting crispy skins, perfect for fries.
Features
Air Frying Made Easy: Simply insert food into the hot air fryer, set the time and temperature and cook your ingredients efficiently and most importantly, healthily.
Healthier Alternative: The infrared convection toaster oven was laboratory tested to prepare healthier meals more efficiently. The air fryer convection oven requires little to no oil added.
Versatile Use: The air fryer toaster oven has the ability to defrost, broil, roast, bake, steam, grill, and BBQ. Perfect for chicken, steak, ribs, fish, shrimp and more. No need to preheat or defrost frozen meat for the best flavor and taste.
Perfectly Crisped: The oven air fryer cooks your food brown and crispy on the outside and keeps its moist on the inside without the excessive use of oils that contains too much fat. Perfect for making fries and chips.
Better Than Traditional Frying: The air fryer oven is safer than the outdated method of a deep fry pan and basket. Rapid air circulation makes this style of rack cooking optimal.
PROMO PRICE: N35,000

HOW TO ORDER

To Order, kindly call us on our phone number: 08053669944 or Whatsapp us on same number

You can also fill the order form below